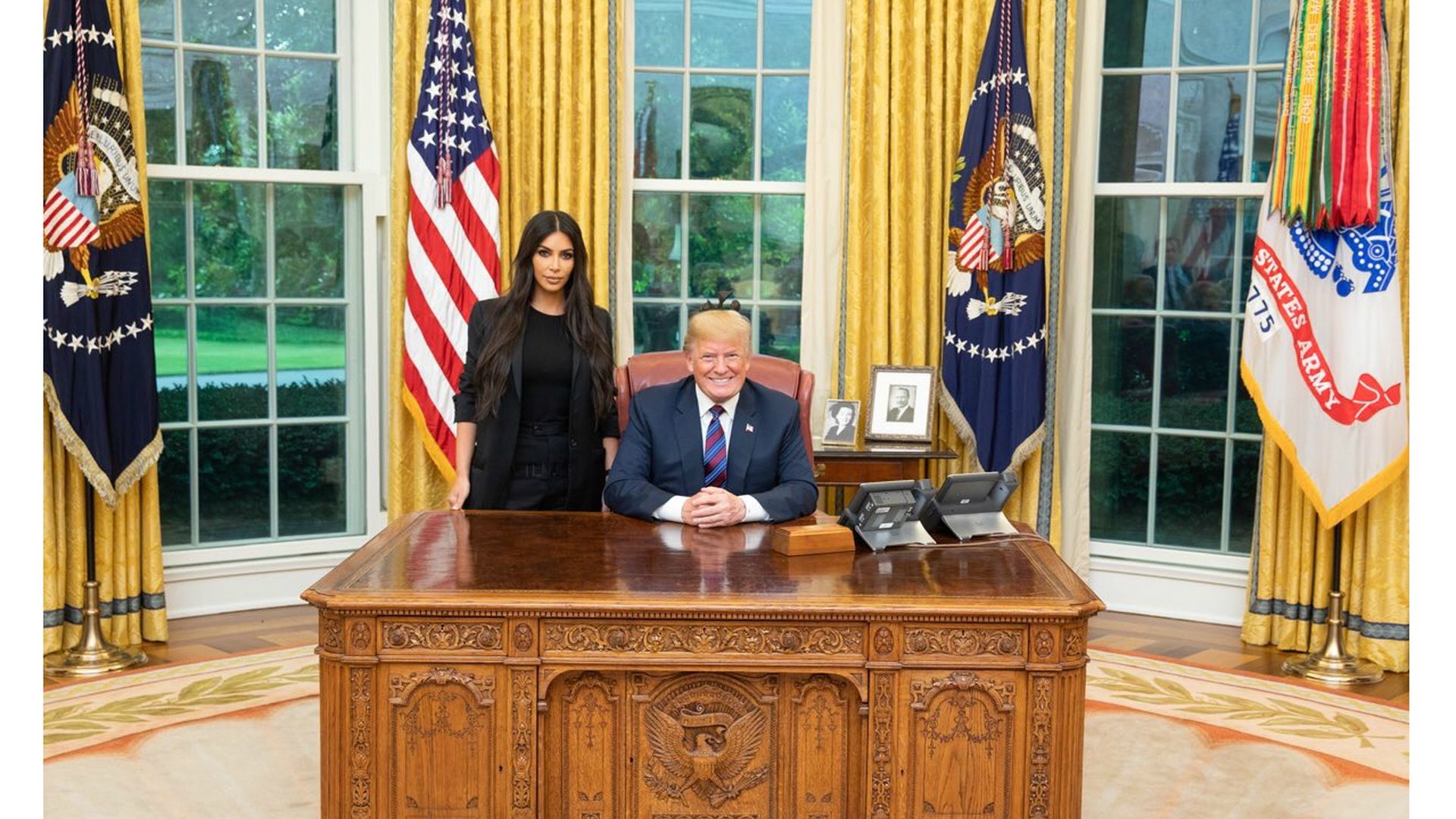 President Trump has signed a commutation for Alice Johnson, currently serving a life sentence for a nonviolent drug offense, according to a source with direct knowledge. The Washington Post first
reported last night
that he had been considering pardoning Johnson.
The details:
Johnson's cause
was championed last week
at the White House by Kim Kardashian West. White House senior adviser Jared Kushner, who pushed for Johnson's pardon,
had been in contact with Kardashian West
over the past several months on the issue. Per a source familiar, White House counsel Don McGahn is skeptical of the merits of pardoning Johnson.